On BMW's New Logo (9 Updates, 1/11/21)
After 23 years, BMW has updated its logo … but there's a problem.
Let's back up a little, as even the previous logo wasn't perfect. Debuted in 1997, it followed the then-trendy "3D" look, complete with highlights. It was, however, clearly BMW — black background, blue-and-white roundel, chrome outline, lettering. This new one, however, loses the iconic black (for transparent) and chrome outline (for white):
It's less representative and less clear in my opinion, but hey, I'm only a BMW owner, not any part of their marketing team.
Another problem: it debuted on the Concept i4. controversial all by itself.
Why not revert to the earlier, 1963 version? (Or update it with new type — but keep the black?) Transparency is fine in some cases, but I'm not sure that this isn't a case of style over substance in the actual use cases (web site logo, app logo, etc. — more than just on the cars, I mean).
More from the always–excellent Brand New.
Update: 3/11/20: "BMW speaks out on 'misinterpretation' of new logo." (Think about the "Instagram-ability!! Gak.)
Update: 3/20/20: BMW explains. (Via BMWBlog.)
Update, 7/15/20: Copenhagen, Denmark-based Dim Newman takes a stab at an alternate solution. (I like it.)
Update, 7/27/20: Dezeen has a roundup of the six other companies that have made their logos "flat," proving the "3D" look mentioned above is truly out of fashion:
Update, 9/25/20: Vauxhall joins the trend: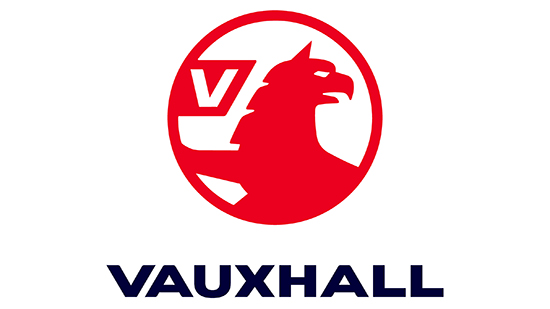 Update, 11/27/20: The Ford update that never was:
Ford Almost Let a Graphic Design Legend Update Its Blue Oval Logo in 1966: Paul Rand, who designed iconic logos for IBM, Cummins, ABC and numerous other companies, designed a sleek logo for Ford that went unused.
Update, 12/2/20: Not enough? How 'bout Opel:
"Opel Details All-New, Slimmer And More Modern 'Blitz' Logo," at CarScoops.
Update, 12/30/20: Kia's was previewed on a show car earlier in the year, but they've gone and made it official:
There were some changes along the way, if you compare what's on the show car and what you see above — and not all for the better, as it almost gets smeared. Still, looking forward to seeing where one of the most dynamic car companies today goes with this.
Update, 1/8/21: GM. One word: GAK.
So bad I actually feel sorry for them. More here and here.
Update, 1/13/21: Brand New is actually much nicer to GM's logo update than I expected. Diplomacy? You decide. (Brand New is a subscription now, BTW — the best $20/year available, IMHO.)