Beautifully Briefed, December 2021: Holiday Edition
Posted on
December 17, 2021
It's the yearly wrap-up and holiday season! Recap and Rejoice!
"Journey of a Lifetime" is this year's window display for Hermes — yes, Hermes should have an accent — but let's go with a picture instead: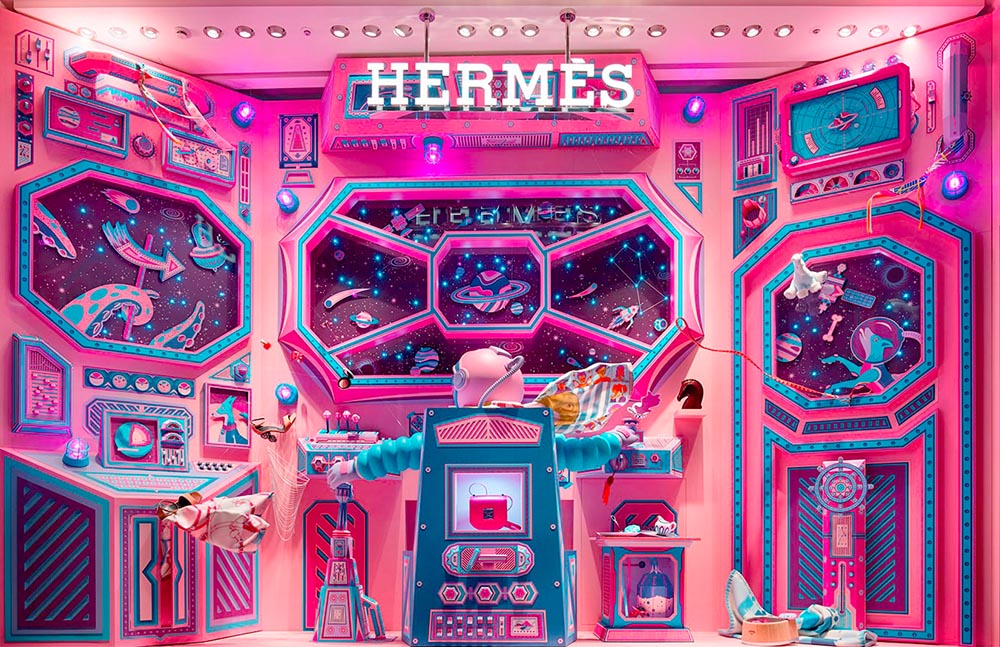 All in paper. No, let me repeat that: it's all paper. (Well, perhaps some glue.) From artists Zim and Zou. Here's another: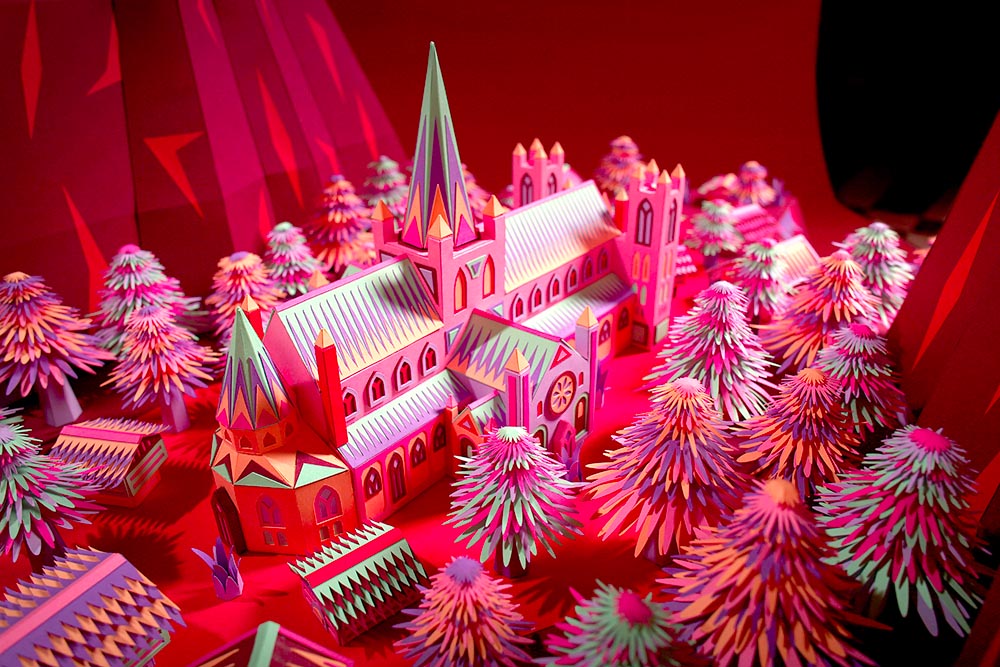 Read more at Colossal about the window and the church. Nice.
While we're on the subject of the holidays, check this out:
That's right, it's one of those four-hour Yule log videos — but with a twist. Those are wooden type pieces going up the flame. Check it out, along with the backstory, at It's Nice That.
Closing out, we start the year's "best of" round-ups, this one Dezeen's top 10 architectural photography projects of 2021:
Above, Soviet architecture, central Asia, by Roberto Conte and Stefano Perego. Below, Structure Photography by Nikola Olic:
The latter is called "poetic," a description I'd completely agree with. The (previously mentioned) The Mother Road, USA, by Hayley Eichenbaum is there, too. Enjoy.
That's it until after the holiday. Around the first, stay tuned for my favorite book designs of 2021 and more. Take care!