Five book design items that caught my attention recently.
First, from ArtNet News. Prior to basically everything, Andy Warhol did this:
"The whimsical book was a collaboration with interior decorator Suzie Frankfurt, who wrote the ridiculous recipes, and the artist's mother, Julia Warhola, who provided the calligraphy, replete with charming misspellings. [It] was the last of a number of books Warhol designed in the 1950s, before he shot to fame in 1962 with Pop art compositions featuring Campbell's soup and Coca-Cola. Book design offered him a valuable creative outlet during the years he worked as a commercial illustrator." See more.
The rest are from the New Yorker's "Briefly Noted" reviews — which, I'll admit, inspired the title of this post. They pick four titles weekly, and while I'm sure many are great, actually great book design is rare. So to have four in two weeks … well, just had to say, "noted." (The New Yorker is, of course, subscription — but there is a free account with limited options if you'd like to read their review.)
The first three are from the March 8th, 2021, issue, starting with In Memory of Memory: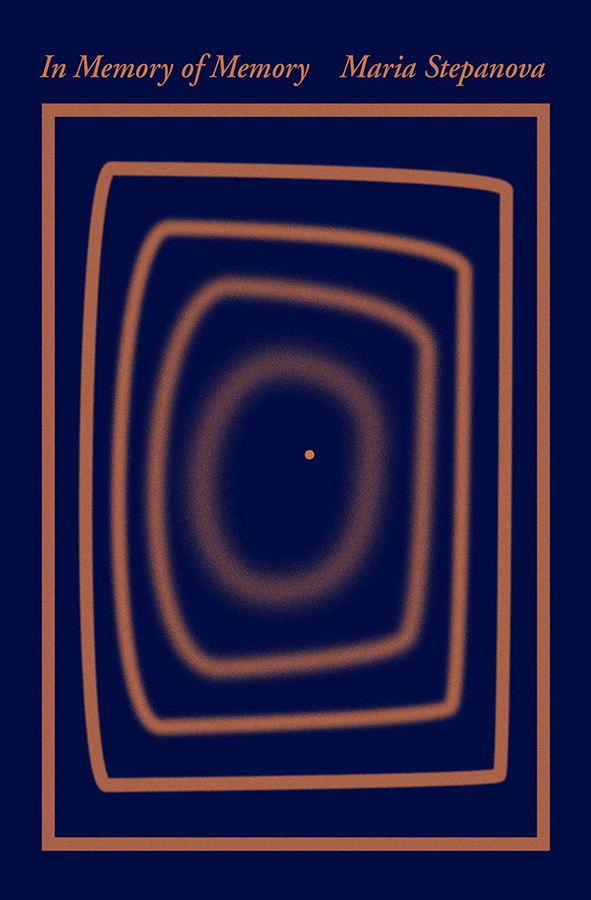 The simplicity of the concentric rectangles — and "destination" dot — is mesmerizing.
Next, Cathedral:
Not a simple illustration in this case, and still an attention-getter in the background. Nice.
Next, my favorite of this set, The Weak Spot:
A very brief (176 page!) debut novel with hits-above-its-weight cover design. (Content, too, presumably…;)
Lastly, from the March 15th issue, Infinite Country:
Color and composition unite into something … infinitely good.
Enjoy.